Table of Contents
Setting up
Users & Notifications
Auto Capture and Auto Void
Refunds for unfulfilled orders
Chargeback submission
Sending historical chargebacks
Deleting the Riskified app
Setting Up
Launch Period
Once you have installed the Riskified app (via the Shopify app store), a confirmation email will be sent to the registered owner of the Shopify account. Activate your Riskified account via this email by clicking 'Activate my account'. You will then be directed to set your password and log in to the Riskified app.
After agreeing to Riskified's terms of service and plan, your account will be set on hold for a launch period that will vary based on a case-by-case basis (you will not be charged during this period). During this time, Riskified will optimize its models using your order data to ensure the best performance when going live.
Riskified will apply its decision models for orders created, and you will be able to view decisions. However, approved orders will not be guaranteed. Therefore, we also strongly recommend that you don't activate the Auto Capture and Auto Void settings (described below) until your account is live. You will be notified via email once this launch period is over.
Please note: Before you can go live and receive Riskified's chargeback guarantee for approved orders, you are required to enter your payment details via the billing tab of your Riskified account settings.
Users & Notifications
You can add users and select which email notifications they receive in the "Users & Roles" section of your Riskified settings.
To learn more about Users & Roles, click here.
Auto Capture and Auto Void
'Auto Capture' and 'Auto Void' are Riskified settings that trigger a payment event based on our decision. Once live, it is recommended that you set your account to enable Riskified to automatically align payments with the approve/decline decision. This will ensure payments for Riskified-approved orders will be auto captured and payments for Riskified-declined orders will be auto voided.
To enable, please complete these steps:
Make sure your payment gateway settings within your Shopify admin are set to 'Manually capture payment for orders'.



Go to 'Basic Settings' in the Riskified App and select the 'Auto Capture' and/or 'Auto Void' checkboxes.

In addition to Auto Void, you can also check the Auto Restock and Trigger Cancellation Email checkboxes to automate your process after an order is declined by Riskified.


Please note: These features will not work unless you ensure your payment authorization settings in Shopify are on 'Manually capture payment for orders'
Refunds for unfulfilled orders
If you cancel an order (full refund) or update the order amount (partial refund) in your Shopify admin, our systems automatically detect the change and adjust the order review fee.
When an order is cancelled after being approved by Riskified, you will be charged a fee to cover order review costs.
Chargeback Submission
If you receive a chargeback notice for a Riskified-approved order, log in to your Riskified account and search for the order in the top left-hand corner of the screen. Once the order is open, click the 'Submit chargeback' icon in the action bar, and complete the following steps: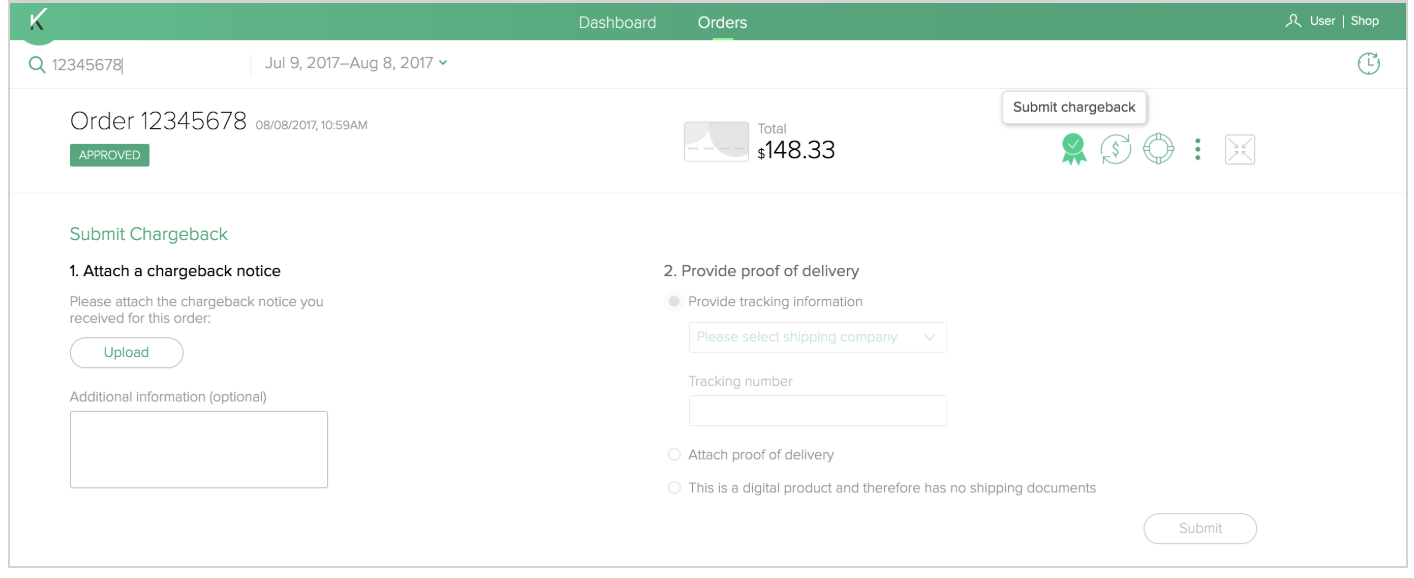 Attach the chargeback notice you received
Provide Riskified with proof-of-delivery documents or tracking information
Once you submit a chargeback, Riskified will review the documents and respond within 48 hours.
Sending historical chargebacks
To send Riskified your historical chargebacks, please follow these steps.
Log in to your Shopify account and enter the following link to view your chargebacks: insertyourshop.myshopify.com/admin/orders?query=&chargeback_status=any
Click "export" at the top left-hand side of the screen.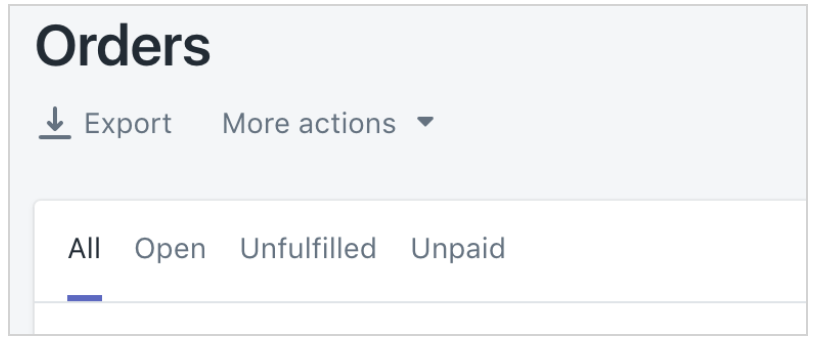 On the export modal, choose 'orders matching search', and then 'Export orders'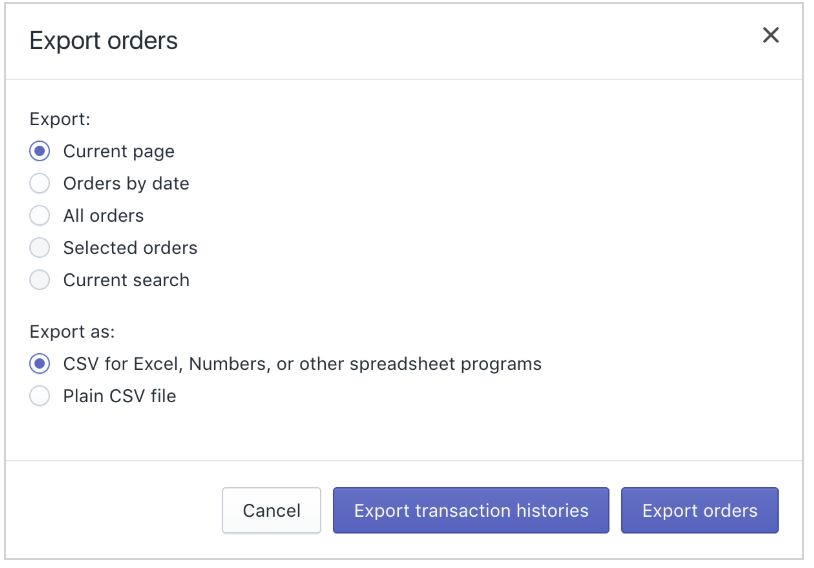 You will receive a file to your email address. Please download it and then forward it to dataissues@riskified.com.

Refunds for Orders Not Fulfilled
If an order is cancelled or refunded in your Shopify admin, our systems automatically detect the cancellation and credit your account for the order review fee. In case an order is cancelled while under review by Riskified, no charge will be made. If an order is partially refunded in Shopify after Riskified has approved it, the charge for that order will automatically be adjusted to reflect the new order value.
Deleting the Riskified app
If you have installed the Riskified app and would like to delete it, you can do so from your Shopify account by following the link below and selecting "Delete": insertyourshop.myshopify.com/admin/admin/apps.
If you delete the app before any orders were submitted for review, Riskified will cease collecting order data from your shop and no charges will apply.
If you delete the app after using the service, Riskified will no longer collect order data from your shop or review your orders. However, we will charge you for any orders that have already been reviewed based on your plan.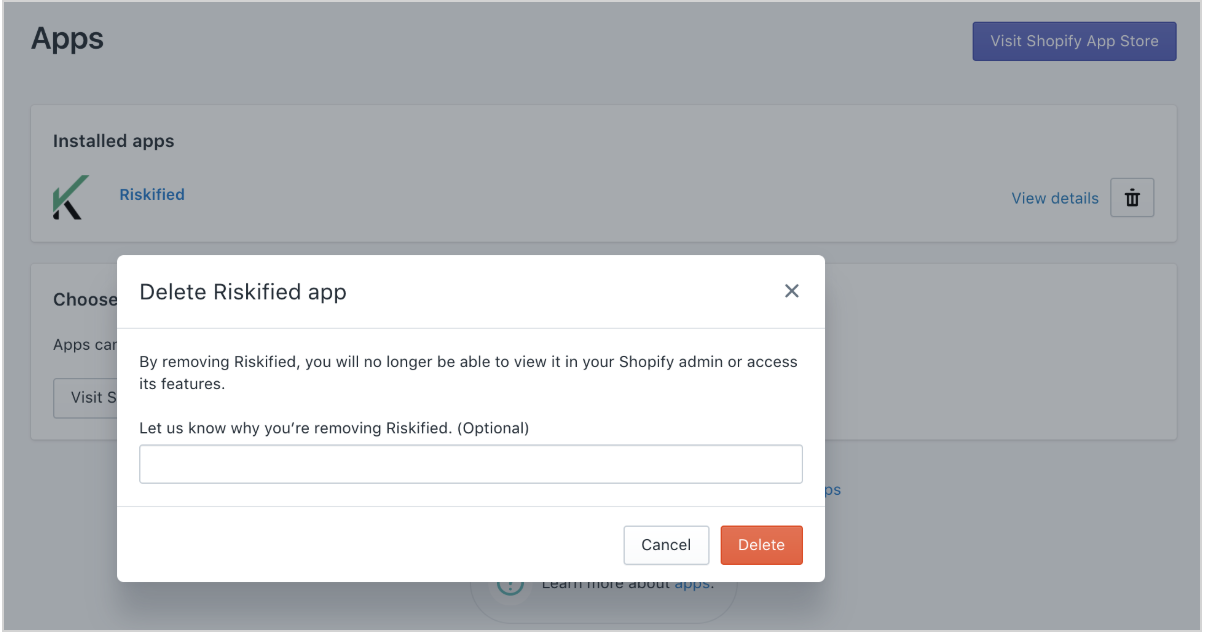 Please note: you will still be able to login into your account and submit chargebacks for up to 6 months after your last submitted order.